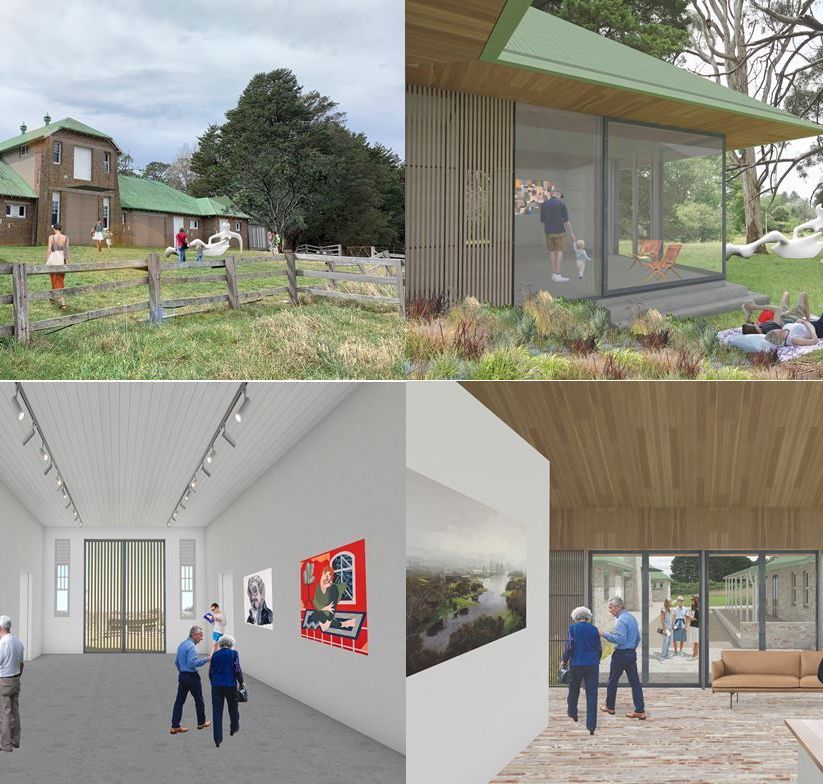 Southern Highlands Regional Art Gallery
Donnelley Simpson Cleary (DSC) Consultant Engineers proud to partner with Richard Crookes Constructions & Tonkin Zulaikha Greer (TZG) Architects on the beautiful Southern Highlands Regional Art Gallery.
After years of planning, acclaimed Australian artist Ben Quilty is closer to seeing his lifelong dream materialise, with the construction of Ngunungulla now finally under way. Ngunungulla, meaning 'belonging' in the traditional language of the Gundungurra First Nation People, will be the first regional art gallery in the Southern Highlands of NSW. The gallery is due to open to the public in 2021 & it promises to be a valuable cultural hub for residents and visitors of all ages across the entire Highlands community. Despite being home to many artists, the Wingecarribee Shire is one of the few shires of its size that didn't have a regional gallery. The new gallery will present the dual benefit of 1; bringing back to life old buildings in disrepair & 2; creating new exciting spaces for local artists, as well as touring and loan exhibitions.
DSC worked closely with Richard Crookes & TZG, solving the many challenges, to develop a best practice gallery environment in this heritage dairy building and vet clinic. The gallery is located at Retford Park in Bowral.
(Images care of TZG)